The Economist on Manchester United under Alex...
In public policy terms, United runs both a superb domestic education system and a liberal immigration policy. This is a lesson Labour's current leader, Ed Miliband, badly needs to learn.
In April last year four women who had travelled to England to terminate unviable pregnancies spoke on the Late Late Show. I didn't see them, but when I read about it I was overtaken by such emotion my limbs shook. I felt my blood drain from my face as surely was you would feel a sheet drawn across your skin. Carrying an unviable pregnancy is a terrible physical and emotional burden; I...
Auden's anti-science poem.
I am going to be my nephew's godfather soon and since it'll be a Unitarian baptism I get to read a poem. Because my family has skeptical feeling about faith but a love of rituals and grand talk, I wanted to read something about joy and wonder, the utter fun of life, which, like love and beauty, is real, but ineffable to science. I half remembered that WH Auden had a poem like this and...
"His breath smelt startlingly of (startling because few hosts serve, owing to the..."
– Anthony Burgess's famous onion onion onion sentence from Enderby.
"It was the simplest thing to do - Nick came forward and sat, half-kneeling, on..."
– A coked up and drunk Nick Guest, earlier incorrectly introduced as a don, dances with Margaret Thatcher at carelessly wicked conservative MP Gerald Fedden's long anticipated party for his hero in Alan Hollinghurst's great novel of London under in the 80s: The Line of Beauty. Thanks to...
"Write me 100 words about The Lady Of Shallot...
100wordsforaquid: John William Waterhouse was  baptised on this day in 1849, nobody knows when he was born. To mark this can I have a hundred words about this painting he did? I've sent a quid. Thanks a million, Conor. Diedre Shallot (b.1978) was the heir to a huge onion fortune. To commemorate the day she finally won the shallottery, she commissioned John William Waterhouse to create a...
Memory
Reading a child a book I must have read once, but not in the last thirty years, I find I have a feeling like a memory of a memory of the plot and a very clear memory for a specific plot detail, even the fragment of a sentence.  For thirty years some structure, some arrangement of soft brain stuff, has preserved this memory, has kept it safe amidst the electronic storm, the biochemical ferment, of...
A Different Stripe: Richard Griffiths, Olivia... →
nyrbclassics: Flipping through the recently released biography of Olivia Manning (Olivia Manning: A Writer at War), we were surprised to see the name of Richard Griffiths, who died last week, jump out. If you've read The Balkan Trilogy (and are anticipating our publication of The Levant Trilogy next…
"The great bronze doors of the lounge had torn away from their hooks and were..."
– The bronze doors in Brideshead Revisited.
"Fresh off the boat train in Euston, [Enright pere] approached a man who looked..."
– Anne Enright (via smokinggunt)
""I said, 'Well, I have difficult decisions I have to make.' He said, 'What is..."
– Ewald Heinrich von Kleist recalls his discussion with his father about a plan, subsequently aborted, that would have seen him blowing himself up with Hitler. From his NY Times obit: http://www.nytimes.com/2013/03/13/world/europe/ewald-heinrich-von-kleist-anti-hitler-plotter-dies-at-90.html?_r=0
Dinner and supper.
I have been reading a lot of Barbara Pym recently, I love her humor and the way the many missteps and trivialities of life become a treatise on love. I've enjoyed my time in the Pymian universe of curates and index-makers, indigent gentle-women and dreamy writers. I have also learned a bit about a certain sort of respectability and in Some Tame Gazelle, I finally found out the difference...
#FilmValentines
Roses are red Betty is Blue If you poke out your eye I'll suffocate you. 
I was up last night writing about sleep, memory and mnemonics and learned I can't spell mnemonic when I am tired. I complained about this on twitter and @bngr joined me in an enjoyable exchange making up mnemonics for spelling mnemonic. Here is what we came up with most naval english men orgasm now in cars. maybe noone ever melts orange nuggets into chocolate must not each mnemonic...
Later, in books like Peter Hebblethwaite's Rebirth of a Church and Conor Cruise O'Brien's Morning in the Their Eyes, we got the whole story of the conclave of 1958. It began with the gathering of one hundred and twenty cardinals in the Pauline Chapel, with its frescoes b the great homosexual of St Peter seeing the world end upside down and St Paul stupefied on the road to...
The heroic days of human factor engineering.
On shortening the telephone cord An early experiment involved the telephone cord. In the postwar years, the copper used inside the cords remained scarce. Telephone company executives wondered whether the standard cord, then about three feet long, might be shortened. Mr. Karlin's staff stole into colleagues' offices every three days and covertly shortened their phone cords, an inch at time. No...
The proposed change to Gay St. traffic.
So here is my email to @bathnes regarding  the proposed change to traffic flow on Gay Street.  I am writing to comment on the proposed change to traffic flow at the Gay Street to Georges Street Junction. I worry this will increase traffic on Landsdown Road. The Landsdown Road junction with Julian Road and Guinea Lane is extremely dangerous, I cross it each morning, it takes a long time to get...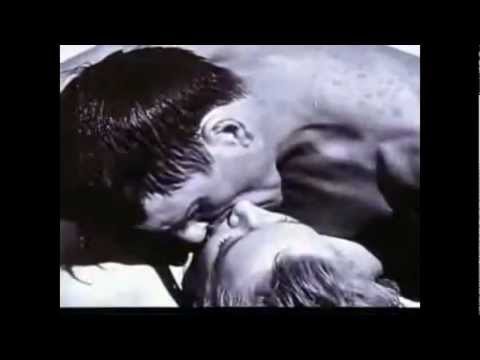 What are "club women"?
So I guess Michael Winner is mostly known in America as a director and his New York Times obituary http://www.nytimes.com/2013/01/22/movies/michael-winner-death-wish-director-dies-at-77.html?_r=0 was mostly made up of quotes from negative reviews of his films, including this, of Death Wish "It's a tackily made melodrama, but it so cannily orchestrates the audience's responses that it...
"We, the people, declare today that the most evident of truths – that all of us..."
– From the moment Obama's second inaugural speech took off.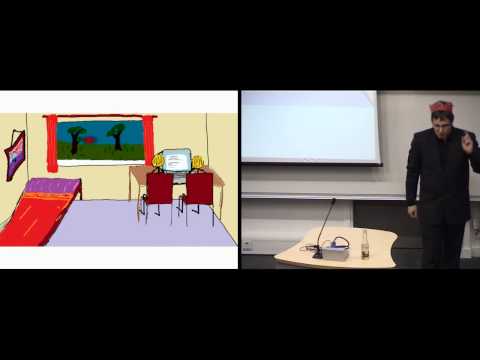 conorh: Celia Celia by Adrian Mitchell When I am sad and weary 
When I think all hope has gone
 When I walk along High Holborn
 I think of you with nothing on.
arcs and lines of sight
stancarey: One of the first things that Robbins ever explained to me was his observation that the eye will follow an object moving in an arc without looking back to its point of origin, but that when an object is moving in a straight line the eye tends to return to the point of origin, the viewer's attention snapping back as if it were a rubber band. Adam Green, 'The spectacular thefts of...
"After a little thought I used the harmless conventional ending, 'with..."
– From Barbara Pym's A Glass of Blessing.
The Meyerling incident.
I am reading A Glass of Blessing, the novel in which Barbara Pym perfects her art. In it there is a Miss Prideaux, that classic Pymian character, an indigent elderly gentlewoman who spent her youth as "a governess in Europe in the grand old days". We are told … at other times she would hint at remarkable and esoteric knowledge of some historical event, such as what really...
"I believe I am a little intoxicated, she thought, as she looked at her..."
– A charming description of accidental social drunkenness from Barbara Pym's Flora and Gervase.
"But the first thing I can remember is the lighting of a candle. It is night,..."
– So opens the story teller Minna's enthralling dramatic recitation about her Lithuanian childhood in Sylvia Townsend Warner's 1936 novel Summer Will Show, a historical novel set in Paris in 1848. Minna's story aside, the anti-Semitism in the novel is difficult to read. It probably...
"Now the fields flew by, the hedges and the ditches, ghastly in the train's..."
– From Beckett's Watt; I love the way this evokes the beauty of train travel and its fearfulness and the lonely upside-downy feeling you sometimes get, the same lonely upside-downy feeling you get thinking about time.
"No matter how counterintuitive it may seem, basic research has proven over and..."
– Arthur Kornberg, as quoted in this article  http://www.guardian.co.uk/science/occams-corner/2012/dec/11/scientific-closet-basic-research?CMP=twt_gu written in defence of proper science.
A Different Stripe: "Judge me for my own merits" →
nyrbclassics: Judge me for my own merits, or lack of them, but do not look upon me as a mere appendage to this great general or that great scholar, this star that shines at the court of France or that famed author. I am in my own right a whole person, responsible to myself alone for all that I am, all…
I was reading about Julie Harris today because it's her 88th birthday and I learned she played Sally Bowles in the original production of I am a camera. She won a Tony, but the play is now best remembered as a forerunner to Cabaret and for Walter Kerr's short review: "I no Leica".
"[Lisa] de Kooning shared her father's playful sense of absurdity, and liked to..."
– Decorating with Willem de Kooning, from his daughter Lisa's NYT obituary: http://www.nytimes.com/2012/12/01/arts/lisa-de-kooning-56-dies-sought-to-preserve-fathers-legacy.html
Migraine Haiku
That reckless feeling has gone strange inside me and the whole world hurts.